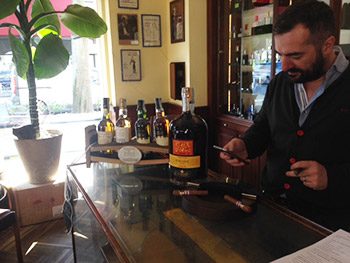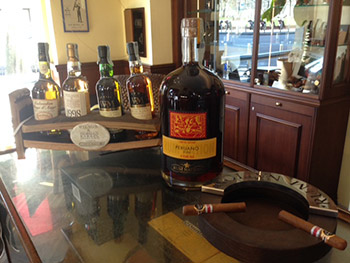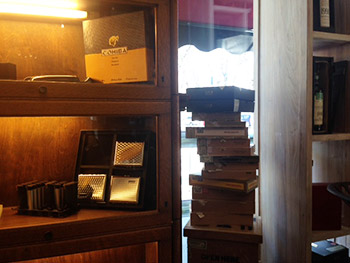 La Casa del Habano is an international trademark owned by Habanos SA.
The philosophy behind it and the know-how of Habanos SA have allowed the development of the international franchise of Cuban Cigar.
La Casa del Habano is the official Cuban trademark which guarantees the originality and quality of the beloved "puros". The spread of this "Cuban cigar" franchise has now reached all countries in the world. La Casa del Habano trademark guarantees to a passionate customer the source of the cigars present in the shop, thanks also to the highly specialized resources that work in it. Furthermore through the affiliation all the employees get a special training directly at the headquarters in Cuba.

Since 2006 to represent the trademark in Milan there is the Tabaccheria Borla, Via Anfossi 28. The passion for Cuban cigars of the Borla brothers, Luca and Simone, drives them to open La Casa del Habano in Milan.
Every cigar lover who comes in their shop, even newbies, have the opportunity to purchase the finest Cuban cigars. The quality of the products is guaranteed by a walk-in humidor which ensures the ideal climatic values for the perfect preservation of the Cuban cigar.
Each year to every Casa del Habano in the world are dedicated limited editions as well as exclusive editions.
In the store you can also find a wide selection of elegant accessories for cigars, of the best worldwide brands like St. Dupont lighters, Cartujano humidors and leather cigar case, humidified and refrigerated DeArt humidor cabinet (leader in the market) in addition to spirits, rum and whiskey that are sought-after in the international market directly by the Borla brothers.